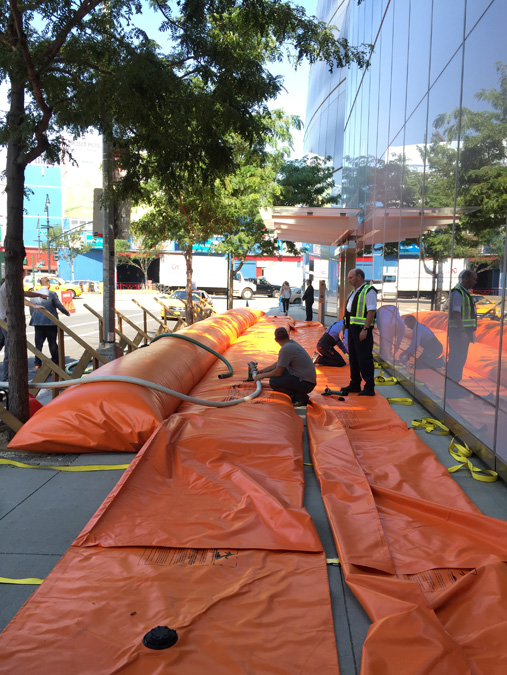 Nothing beats preparedness and to be prepared you have to do some training.
US Flood Control offers extensive training to their clients and their crews on how to manage and deploy their Tiger Dam™ Systems under any conditions and in case of emergency.
Their ongoing annual support brings the latest updates to their systems along with field tested knowledge of the dams in practice to their clients.
Much like the police or your local fire department repetition is the key that brings success in any emergency situation.
Tiger Dam™ is dedicated to this training to guarantee that their systems and their client's crews can be operational in any flood, water related or bio hazard situation at a moment's notice.
These images from our Us Flood Control training in New York give a great over view of a typical Tiger Dam™ training day.
Check here for more information on US Flood Controls applications »