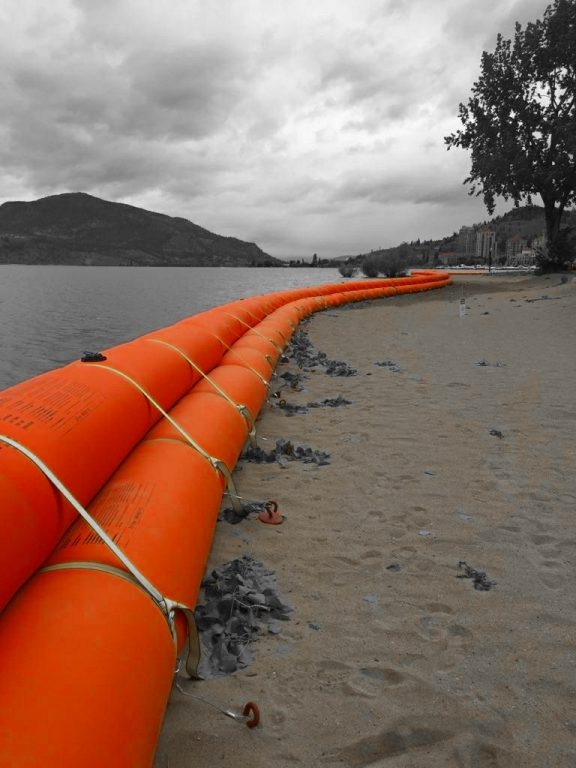 As Dorian makes its way towards land, I would like to let you know that we have Tiger Dam stockpiled and ready to mobilize.
Please reach out to me directly with any questions or requests.
Visit our website at – www.usfloodcontrol.com and see the Tiger Dams in use at – https://usfloodcontrol.com/tiger-dams-in-action/
USFC has worked closely with government agencies, municipalities, along with public and private companies on their flood mitigation planning for almost twenty years.
The Tiger Dams System is:
Temporary water filled flood barriers.
FM Approved. Platinum Certified.
Reusable. Lifespan of 17-20 years, with repeated use.
Rapidly deployed.
Standard 50ft long each, joins seamlessly together to create any length of barrier
Tubes available in four standard heights – 18", 24", 36" and 42". Stacking in a pyramid configuration allows the tubes to reach up to 32ft high.
Flexible – the dams can be bent and turned as much as 90 degree angles
Commonly used for Flood protection, Water diversion, Retention ponds, Haz-Mat containment, Dewatering projects,
and other Construction projects.
Made in the USA and shipped globally.
Kind regards,
Cheryl Witmer
Sales Director
US Flood Control Corp.
504.235.5233
www.USFloodControl.com
emergency – Toll Free: (866)852-1118